Archive for July, 2010
July 29th, 2010 Categories: Del Ray, Real Estate News
Washingtonian Magazine, in its August 2010 issue, highlights the food, fun and shopping in Alexandria's Del Ray Neighborhood.
We're happy to say that of the 21 places they mention/review, we have done posts on almost all of them.
Go ahead and buy your August Washingtonian, but for an in depth look at the food, fun and shopping in Alexandria's Del Ray Neighborhood, start here first:
Del Ray's Dairy Godmother Voted "Best' Ice Cream" in Local Poll
Artfully Chocolate and Artfully Paper in Alexandria, VA
Eugene Simpson Stadium Park in Alexandria's Del Ray Neighborhood
Bungalow is Newest Addition to Eclectic Shopping on Del Ray's Mt. Vernon Avenue
Pound or Pedigree, Alexandria is A Dog Friendly Place to Be! (Barkley Square and Nature's Nibbles)
The Purple Goose Children's Boutique in Alexandria, VA
Del Ray Central Offers High End Apartments in Alexandria, VA
Sweet Treats at the Del Ray Farmer's Market in Alexandria, VA
The Surest Sign of Spring – Tables and Customers on the Sidewalks of Alexandria (Fireflies)
Cheesetique, Caboose and Let's Meat on the Avenue Star in Chamber of Commerce Video
New Butcher Shop in Alexandria's Del Ray Neighborhood Sells Out on Opening Day (Let's Meat on the Avenue)
Del Ray's Arts on the Avenue – It was Picture Perfect!
It's Happening in Del Ray – First Thursdays, House Tours, Music Festivals, Barbecue, Etc. (Dog Days of Summer, A Taste of Del Ray, Cinema Del Ray)
For the most part, the authors are right on target but whoever told them that RT's restaurant is in Del Ray doesn't know much.
Don't get us wrong – we LOVE RT's but it is most definitely not in Del Ray.  They also missed a couple of places that we think are worth a second look:
Eclectic Nature Gift and Garden Center in Alexandria, VA
Northern Italy Comes to Del Ray's Mt. Vernon Avenue with La Strada
Potomac West Interiors and Antiques in Alexandria, VA
The Mosby – A Luxury, Boutique Condominium in Alexandria's Del Ray Neighborhood. Part Two
Pork Barrel Barbeque (BBQ) is Coming to Alexandria! Part Three
2009 Heart of Del Ray Award Goes to Favorite Local Shop, "A Show of Hands"
The Neighborhood Pharmacy in Alexandria, VA
Want to know still more about living in this great neighborhood?  Give me a call at 703.927.4554 – I'd love to help you.
Michael

Posted by Michael Bergin | Currently No Comments »
July 28th, 2010 Categories: Design, Real Estate News
One of the most asked for features in a home search is hardwood floors.  Hardwood floors are easy to maintain, go with any decor, and are essential for those with dust and mold allergies.
If you buy a house with existing hardwood floors, you take what you have, maybe refinish and you're done.  But if you buy a carpeted home and decide to install hardwood floors then you are faced with a wide array of choices – wood, laminate, color, finish, etc. etc.
Those decisions are personal and often budget driven. To help you navigate your choices and make an informed decision, we found a great Web site from the World Floor Covering Association.  One of the things we particularly liked was this glossary of terms:
Everything You Wanted to Know about Hardwood Floors
Above Grade Any floor that is above the level of the surrounding ground on which the structure is built.
Acrylic Impregnated Acrylic monomers are injected into the cell structure of the wood to give increased hardness and then finished with a wear layer over the wood.
Acrylic Urethane A slightly different chemical make up than Polyurethane with the same benefits.
Aluminum Oxide Added to the urethane finish for increased abrasion resistance of the wear layer, which is becoming extremely popular on the better grade wood floors.
Below Grade A cement slab poured below the level of the surrounding terrain.
Better A quality of oak. Better Oak has some small knots and very little dark graining.
Beveled Edge These products have a very distinctive groove in them. Beveled edge planks lend themselves to an informal and country decor. With the urethane finishes applied at the factory today, the beveled edges are sealed completely, making dirt and grit easy to be swept or vacuumed out of the grooves.
Buckle In the summer months, when the humidity is higher, wood will expand and gaps will disappear. If there is too much moisture it may cause the wood planks to cup, or buckle.
Clear A quality of oak. Clear Oak has no visual blemishes or knots and is extremely expensive.
Cross-ply Construction Engineered wood plies that are stacked on top of each other but in the opposite direction is called cross-ply construction. This creates a wood floor that is dimensionally stable and less affected by moisture than a 3/4″ solid wood floor. Cross-ply construction allows the plies to counteract each other which will stop the plank from growing or shrinking with the changes in humidity. The other advantage for you is versatility. You can install these floors over concrete slabs in your basement as well as anywhere else in your home.
Cupping A type of warping with a concave condition; the sides are higher than the center.
Eased Edge Each board is just slightly beveled. Some manufacturers add an eased edge to both the length of the planks as well as the end joints. Eased edges are used to help hide minor irregularities, such as uneven plank heights. Eased edge is also called micro-beveled edge.
Engineered One of the three common types of wood floors. (Others are Solid and Longstrip Plank.) Engineered wood floors are generally manufactured with 2,3, or 5 thin sheets or plies of wood that are laminated together to form one plank. Most engineered floors can be nailed down, stapled down, glued down, or floated over a wide variety of subfloors, including some types of existing flooring.
Finish in Place Finish in Place, or unfinished hardwood, is installed in the home and then sanded. The stain and 2-3 coats of urethane finish are then applied. The urethane finish, brushed or mopped on, is known as a "floor finish" not a "furniture finish". Finish in Place floors may be screened and recoated to rejuvenate the finish and revitalize the floor's natural beauty.
Floating Floor Installation With the floating installation method the floor is not mechanically fastened to any part of the subfloor. A thin pad is placed between the wood flooring and the subfloor. Then a recommended wood glue is applied in the tongue and groove of each plank to hold the planks together. The padding has its advantages: it protects against moisture, reduces noise transmission, is softer under foot, and provides for some additional "R" value. Some engineered floors and all Longstrip floors can be floated.
Glue Down The recommended mastic or adhesive is spread on with the proper sized trowel to adhere the wood flooring to the subfloor. You should know that engineered wood floors and parquets can be glued down. Solid strip floors and plank floors can only be nailed or stapled.
Graining Each wood species has its own unique graining and texture. The graining on the boards is determined by the way it has been cut. Natural variations in the color and grain are normal and to be expected.
Janka Hardness Test This wood hardness rating test measures the force needed to embed a .444 inch steel ball to half its diameter in a piece of wood. The higher the number the harder the wood. Although this is one of the best methods to measure the ability of wood species to withstand indentations, it should be used as a general guide when comparing various species of wood flooring.
Posted by Michael Bergin | Currently 1 Comment »
July 27th, 2010 Categories: Alexandria, Things to Do
Why not create a National Night Out Event in Your Neighborhood on August 3?  National Night Out was originally created to combat drug and crime prevention and to foster better citizen/police relationships.
All those things are still true – and still the mission of the organization – but in our neighborhood it has developed into a much anticipated community event.  The entire block takes part – from getting city permits to block off the street, to pitching tents against the heat, pulling out coolers and cookers, setting up tables and chairs and, perhaps the most important part, contributing to a giant pot luck dinner.
In fact, our block is so well known for it's good food – particularly the fried fish – that we routinely get visits from the mayor, the mounted police, the entire squadron of motorcycle police, the special forces unit, the sheriff, etc. etc.
It's a great opportunity to meet individual members of the force and to thank them for all they do.  In turn, the kids pat the horses, sit on the motorcycles and climb all over the amored vehicles.
It's not hard to get started and the National Night Out site has lots of great ideas.  If you're new to your area it's also just the best way to meet your neighbors.
For more on what a National Night Out Event can look like, here are some stories from past years:
Would it surprise you that folks from surrounding blocks tend to migrate our way? Go ahead, organize a National Night Out for your neighborhood.

Michael

Posted by Michael Bergin | Currently No Comments »
July 26th, 2010 Categories: Things to Do
I don't know about you but with these 100 degree days, I'm ready for a good old fashioned swimming hole.  Clear, cold water,  not many folks around, maybe even a waterfall or a few rapids and no chlorine.  Doesn't that sound good?
We did a bit of scouting around and came up with a great site for swimming holes created by someone right here in Alexandria, Virginia  – Tom Hillegass.
Tom and his Website partner, Dave Hajdasz of Connecticut, focus on fresh water spots with moving water – creeks, rivers, springs and waterfalls. We're happy to say that there are 80 swimming holes right here in Virginia.

There are also selected hot springs and lakes, quarries or bays with unique features that make them especially beautiful or fun for swimming.
I talked to Tom about how he got started on this project.  After a childhood in Philadelphia where there were no 'natural' places to swim, Tom moved to Oregon and fell in love with swimming in local rivers.  A final move brought him to Alexandria and it was then that he began collecting information about swimming holes in Virginia.
Sugar Hollow, VA

He and his daughter built the Web site in 1996 and listed 35 swimming holes.  Now he has hundreds of listings, many of which have been sent by faithful fans of the site.
Tom tells me, "I get lots of emails . . . and the ones I especially like are from parents who took their kids (to a swimming hole) and opened them to a whole new/old world of delight. People used to know where the local swimming holes were, but today we travel all over the world yet don't know what's in our back yard.  Young people, especially, have no idea but are discovering them as a result of my site."
Tom's site is utilitarian but includes important tips around water temperature, currents, underwater rocks and in some cases, very detailed instructions on how to find some of the more out of the way swimming holes.
Safety tips are another big part of Tom's site and they are well worth reading.
There's still some traveling time, and plenty of hot weather, before school starts so pull out your map and plan your next adventure – to a swimming hole in Virginia.
Michael

Posted by Michael Bergin | Currently 1 Comment »
July 25th, 2010 Categories: Real Estate News, Whatever
Yes it's true, our blog, GWSleptHere took second place in a contest sponsored by WTOP radio for best local blog.
Over 10,000 votes were cast for the nine finalists and GWSleptHere just missed sliding into home (or so we are told.)
All in all we are thrilled – GWSleptHere was the only blog not focused on the District of Columbia AND the only non social blog.
We think that says a lot of good things about Northern Virginia and real estate.
It's a great way to start off the week.
Michael
Posted by Michael Bergin | Currently 2 Comments »
July 25th, 2010 Categories: Real Estate News
Sorry to have missed last week's Sunday news round UP but we were relaxing on the Rhode River and not thinking about news at all!
Washington Post:
Living the Don Draper Dream
Investors are Coming Back into the Housing Market
Bed Check
The Case for Creating a Front Yard Garden
The Impulsive Traveler – Upstate New York
New York Times:
The House that Inherited Them
Creative Architecture for Animals
Michael
Posted by Michael Bergin | Currently 1 Comment »
July 25th, 2010 Categories: Scenic Sundays
Why power lines should be buried.
Michael
Posted by Michael Bergin | Currently No Comments »
July 23rd, 2010 Categories: Alexandria, Whatever
Did you know that Momma Cass Elliott  lived HERE in Alexandria at one time?
Born Ellen Naomi Cohen, the future star of the "Mamas and Papas" spent at least part of her childhood in this apartment building on Commonwealth Avenue in the Rosemont section of Alexandria.
I promised not to divulge the exact apartment but let's just say it was on the second floor . . .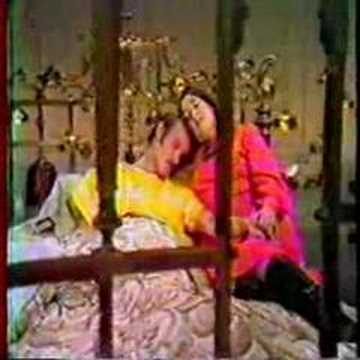 Michael

Posted by Michael Bergin | Currently No Comments »
July 22nd, 2010 Categories: Alexandria, Things to Do
Get your running shoes on!  Plans have just been announced for the first Woodrow Wilson Bridge Half Marathon on September 19.

Sponsored by Burke and Herbert Bank and their six charity partners, this first time event will see runners take off from Mt. Vernon, move up the George Washington Parkway, cross the Woodrow Wilson Bridge and finish at the Awakening sculpture at National Harbor.
The race will be limited to 4,000 starts and all entrants must be able to average 15 minutes per mile.
Not quite ready you say?  Training groups for this half marathon are under way and it's not to late to sign up.
The 13.1 mile course has been certified by the USA Track and Field Association and local anchor woman Dorren Gentzler will be the official race ambassador.
Time to get ready – it's the first Woodrow Wilson Bridge Half Marathon!

Michael
Posted by Michael Bergin | Currently 1 Comment »
July 21st, 2010 Categories: Alexandria, Old Town
Founders Park is the fifth in our series on the 14 linear parks that run along the waterfront in Alexandria.
Located at 351 North Union Street adjacent to West's Point Park, Founders Park is about four and a half acres in size.
There is a wonderful sand volleyball court and benches line the 1/3 mile of walking paths.
Primarily what the city calls a passive park, Founders Park serves as a generous front yard for the townhouses that line Union Street.

We liked some of the unusual trees and the quiet areas created by a well detailed landscaping plan.
As with all the parks, the GW Bike Path is central to the space.  An added treat is the Alexandria Marina on the south east corner of the park.
Whether walking, riding or just watching the boats go by, Founders Park on the waterfront in Alexandria is another welcome green space in our bustling community.
If you would like to know more about properties adjacent to Founders Park, give me a call at 703.927.4554.
Michael
Related stories:
Posted by Michael Bergin | Currently No Comments »