May 30th, 2012 Categories: Del Ray, Del Ray Business Association, Real Estate News
Chef Rock Harper, winner of Hell's Kitchen Season Three, will be the celebrity judge for the Taste of Del Ray on Sunday, June 3.  This follows last year's appearance by Top Chef Fan Favorite Carla Hall.
As an extra treat, the Friends of Del Ray will host a "space limited" reception for Chef Harper in the lobby of Virginia Commerce Bank at 2401 Mt. Vernon Avenue preceding the judging.
It's a great opportunity to have a glass of wine, support the Del Ray Business Association, and maybe even find out what Gordon Ramsey is really like!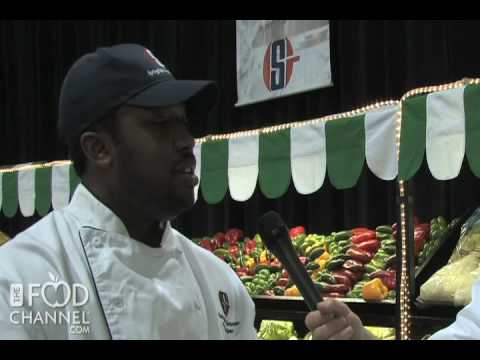 Tickets are $50 and space is limited to 25 people. The reception will take place from 12:30 to 1:30p, with Chef  Rock in attendance from 1 – 1:30pm.  Cameras and questions are welcome.
To take advantage of this special offering, contact Karen Johnson at [email protected]  Remember, space is VERY limited.
Something is always happening in Del Ray – call or text me at 703.927.4554 to find out how you can live here too.
Michael
Real Estate with Integrity
Leader-vlbg.At said at April 19th, 2013 at 4:51 pm

You're so interesting! I do not believe I have read through something like that before. So nice to discover someone with a few genuine thoughts on this issue. Really.. thanks for starting this up. This website is something that is required on the web, someone with a bit of originality!
Leave a Reply