Archive for the 'Whatever' Category
July 4th, 2010 Categories: Whatever
Happy Fourth of July 2010
Sweet Land of Liberty of Thee I Sing  . . .
Michael
Posted by Michael Bergin | Currently No Comments »
June 25th, 2010 Categories: Whatever
Although garages are not a huge part of urban living, especially here in Del Ray or Old Town Alexandria, we still tend to think of them as safe havens for our cars, tools, bikes and other household items. 
Unfortunately that's really not true. Want proof? This video shows someone breaking into a garage in just six seconds.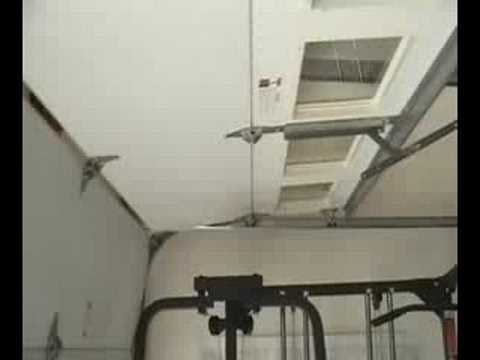 It may be a petty thief or it may be someone intent on doing bodily harm.  Don't count on your garage door to protect you:
Set your car alarm while the car is in the garage

Lock the door between your garage and your house 
Buy a garage door without windows.
It may be that none of these things will deter a serious intruder but at least you can slow them down.
Michael
Thanks to Nevin Williams of First Priority Financial for this information.
Posted by Michael Bergin | Currently 2 Comments »
June 20th, 2010 Categories: Whatever
This Father's Day weekend has been all about loved ones and gastronomical indulgences, southern style.  Right now we are in Charleston, South Carolina with our number two son and his family.  Tyler is a real estate agent too and it's always fun to compare what's going on in our respective markets.
He's also a fine cook and started our weekend off with a home made "low country boil" – shrimp, small new potatoes, corn on the cob, sausages, crab legs, and lots of butter for dipping. 
Next on the agenda – pig.
Tyler's wife Nancy comes from one of the great barbecue dynasties in the state and this was our chance to indulge in the day long activity that is roasting a whole pig for an old fashioned pig pickn'.
On Saturday, Tyler, Ethan (my four year old grandson) and I headed out about 7am to pick up the pig and then on up towards Summerville and Nancy's parents.
There, on the shores of the lake that backs to the house and in the shade of stately pines, was a stainless steel kitchen on wheels, a grill on steroids, a tribute to the caveman who invented fire. This folks, is a serious ode to barbecue.
We put the pig on about 8:30am – no salt, no seasoning, no nothing – and there it stayed until 2:30pm. 
Then it was time to turn the pig, pull out the ribs, and cook for about another hour or so. 
Time to pull the pork –
With long tongs and about three sets of hands, every meaty morsel, dripping with juice, was pulled from the bone and piled high in the interior.  Then bottles of home made barbecue sauce – not too sweet, not too tangy  – were poured on, turned and mixed and the pork was left to rest.
On the other grill, the ribs got a last minute sear.  Up at the house cousins, friends, uncles, aunts, politicos, etc. were gathering  – it was time to start the pig pickin'.
Add some cole slaw, potato rolls, slow cooked beans, mac and cheese, pickles, rice, hash, corn on the cob, strawberry cake, bread pudding, chocolate pudding, blackberry/peach/coconut squares, a vat of sweet tea and you've got yourself a feast.
And just to round out the weekend we are going to the beach today and then on to a luau with old family friends.
Home tomorrow but always accessible at 703.927.4554 or [email protected]
Michael
Posted by Michael Bergin | Currently No Comments »
June 12th, 2010 Categories: Whatever
Earlier this year Virginia and I decided to take up our front lawn, rototill the soil, add amendments and then plant new grass seed. 
Because we have a very small front yard we went to a store where we could buy seed by the pound rather than having to get one of those huge bags.  Plus, we could get a mixture of seed to accommodate our particular needs.
The seed is kept in old fashioned wooden bins and scooped out by the handful into brown paper bags.  Fine. 
We bought, we spread, we watered and yes we finally had a stand of grass.  
But there, in the middle of the grass, in the middle of the yard, was one single stalk of lettuce.
Rather than pull it up right away we left it as a curiosity and started attaching book, song and movie titles to this errant seed, this runway, this visitor from another seed bin. 
But why should we have all the fun?  Why not have a contest?  Why not have you name this lettuce (picture) and win a $5 Starbucks card?
Here are a few ideas to get you started:
A Lettuce Grows in Alexandria
Gone with the Lettuce
The Runaway Lettuce
Goodnight Lettuce
Lettuce Entertain You
The Good Lettuce
The Girl Who Loved Green Lettuce  
All entries must be entered in the comment box below.  Winner to be announced on Monday, June 21.
Hey, this could be the start of something big! 
Michael
Posted by Michael Bergin | Currently 3 Comments »
March 26th, 2010 Categories: Whatever
And it only gets better.
Michael
Posted by Michael Bergin | Currently No Comments »
February 25th, 2010 Categories: Alexandria, Whatever
Our friend Joan Goehler sent us this picture and we couldn't help but share . . . . it's been a long winter here in Alexandria.
Please, please, be careful what you pray for.
Michael
Posted by Michael Bergin | Currently No Comments »
December 2nd, 2009 Categories: Whatever
Virginia and I spent a long Thanksgiving Holiday in Southern California with our daughter, Taite.  We did our fair share of sight seeing, taking in the sights in Corona del Mar, Newport and Laguna.
We had some great "father/daughter" moments since Taite has just gotten her real estate license and we could speculate about pricing procedures, perceived value, locations, etc.  The real fun though started Saturday morning with the Turkey Trot Triathlon.
Taite's boyfriend, Jonathan Pauley (a fine young man who we like immensely) is the creator/owner of Renegade Racing and manages and produces races and triathlons all over Southern California.  It was just our luck that one of his major races – the Turkey Trot Triathlon – was happening during our visit.
We were willingly drafted as volunteers for both the 5k and 10k races on Saturday and then the triathlon on Sunday.  So, for two days in a row,  I was up at 4:30 a.m. getting ready for the Turkey Trot Triathlon.
The races kick off at 8:00a.m. but registration opens at 6:00a.m. and, of course, the "volunteers" had to be there by 5:00a.m. to help get things set up and ready.  We traveled about 30 miles north to Bonelli Regional Park, taking coffee, breakfast snacks and bundled to the nines.
I was immediately designated as the race "greeter"  – answering questions and helping folks with the registration process.  Later I moved out onto the course to make sure the runners were taking the right turns.
There is a ton of  prep work that goes into producing a race and learning about it from behind the scenes was fascinating.  I have a whole new appreciation for the sport and the folks who make it possible.
The races were fun but the triathlon was amazing.  The athletes, women and men, ranged in age from late teens to septuagenarians in all shapes and sizes. First up was the 1/2 mile swim in 60 degree water.  Most swimmers wore wet suits but there were those hardy souls who took the plunge in Speedos.
Once out of the water, it was up a hill to the transition area and the bikes.  According to USAT (United States Triathlon Association) rules, athletes must have their helmets buckled before leaving the chute but may not mount their bikes until after they leave the chute.  Ear phones, for any device, are forbidden and can result in a 4 minute penalty.
After a 14 bike ride, the athletes transition one more time for the 4.5 mile run.  The top athletes do the three part trial in a little over an hour, for others it can take longer, much longer.  Watching the sense of pride and accomplishment on the face of each participant was absolutely worth those 4:30a.m. wake up calls.  Hats off to everyone who made it out to the Turkey Trot Triathlon.
Great memories and a new skill set – greeter and race course monitor!
Michael
Posted by Michael Bergin | Currently No Comments »
November 4th, 2009 Categories: Whatever
New marriages and new homes often mean a "blending" of furniture and styles.  And a new mortgage rarely leaves extra money for decorating.  But, if you have an eye for a bargain, an eclectic sensibility and love a challenge then this chic style is for you.
Several weeks ago, the Washington Post ran a great article on creating chic style from flea markets, thrift stores and Craigslist.

Author Betsy Lowther noted that DYI (do it yourself style) was often defined by one style – classic, country, maybe modern.  You could pick a few key elements, repeat them throughout every room and voila, you were done.
Now though, home owners  are combing elements to create a style that is both personal and easy on the pocket book.  Start with a few vintage pieces and then re-purpose them in unexpected ways.
Where to find these pieces for your chic style?
Let's begin with the flea market.  You can visit the Reston-based Web store, Three Potato Four or make your own trip to the best market in the area, the Georgetown Flea Market.  Best Advice:  "Don't get discouraged.  It only takes one really great booth to make it a good day."
Thrift stores – you just never know what you'll find or where you will find it (again).  For instance, the Red Barn Mercantile in Old Town Alexandria offers a mix of new items and second hand finds – some purchased at another shop just up the street! Best advice:  "Always think outside the box on how to use an item.  In fact, don't even think about what it was made for; think of what it could be instead."
Craigslist is the perfect anecdote for those who do not want to leave the comfort of their homes and have no intention of kicking around a thrift store or flea market.
The trick here is to be as specific as possible  in what you are looking for.  Use specific decorator terms and check often as turnover is high.  Best advice: "Everything can be redone.  A coat of bright paint, new upholstery or adding trim or gilding can dramatically refresh an older piece."
Inspired to create your chic style?  For more, click here.
Michael
Posted by Michael Bergin | Currently No Comments »
October 25th, 2009 Categories: Del Ray, Whatever
One of our regular subscribers alerted us to this great display at 210 Monroe Ave.  Proof perfect that not even Halloween is recession proof in our Del Ray neighborhood.  Alexandria has always taken to Halloween decorating but we think this is just the best yet.
Stay tuned for pictures of today's Del Ray Halloween Parade -
Michael
Posted by Michael Bergin | Currently No Comments »
October 1st, 2009 Categories: Whatever
In this day and time when every dollar counts, there are three things you can do to keep you car in shape and add to the bottom line.
1) Keep your engine properly tuned.
If your car is noticeably out of tune or has failed and emissions test, fixing those two things can improve gas mileage by an average of 4 percent.   Correcting a serious maintenance problem, like a faulty oxygen sensor, can improve mileage as much as 40 percent.
2) Keep tires properly inflated.
Improve gas mileage by about 3.3 percent by keeping tires inflated to the proper pressure.  Under-inflated tires can lower gas mileage by 0.3 percent for every 1 psi drop in pressure of all four tires.  Properly inflated tires are safer and last longer.
The proper tire pressure for your vehicle is usually found on a sticker in the driver's side door jamb or the glove box and in your owner's manual. Do not use the maximum pressure printed on the tire's sidewall.
3) Use the recommended grade of motor oil.
You can improve your gas mileage by 1-2 percent by using the manufacturer's recommended grade of motor oil. For example, using 10W-30 motor oil in an engine designed to use 5W-30 can lower your gas mileage by 1-2 percent.
Using 5W-30 in an engine designed for 5W-20 can lower your gas mileage by 1-1.5 percent. Also, look for motor oil that says "Energy Conserving" on the API performance symbol to be sure it contains friction-reducing additives.
Yes, it may take a bit of effort and a tad of money up front, but in the long run, keeping your car in shape adds to the bottom line.
Michael
Note: Cost savings are based on an assumed fuel price of $2.58/gallon.
Posted by Michael Bergin | Currently No Comments »